About The Books
Good news for bookstores!
This book is enrolled in Xlibris' Bookstore Returnability Program, which gives booksellers the convenient option of returning excess stocks through Ingram Distribution.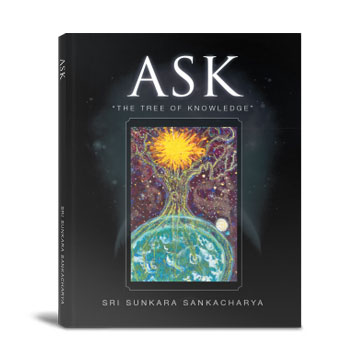 ASK: "The Tree of Knowledge" is spiritual philosophy presented as poetry, dedicated to the discovery of a universal truth, then condensed in simple language, poetic composition in substance and in rhythm. In this book written by Sri Sunkara Sankacharya, a medium/spiritual philosopher asks the tree of knowledge 18 questions on behalf of mankind. These questions are transformed into 18 chapters wherein the Spirit in the Tree answers the Questions in Poetic form. A unique poetic narrative, ASK: "The Tree of Knowledge" will thoroughly engross you from the first page until its exciting conclusion.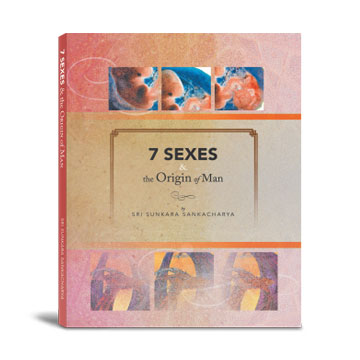 Explore 7 SEXES & the Origin of Man and discover concepts that have eluded clear expression for thousands of years. This book contains astounding revelations that will clarify your confusion about the origin of human species, the purpose of life, the truth about reincarnation, the nature of death, and higher spiritualism.
Here, Sankacharya provides an indisputable evidence to support the spiritual reality of existence—an intelligent fact based on cosmic sense alternative to the status quo. Armed with perennial wisdom, loaded with truth and offering deeper understanding, this book will lead you to an exciting path of life-changing exploration and discovery—a road to peace, spiritual awakening and freedom.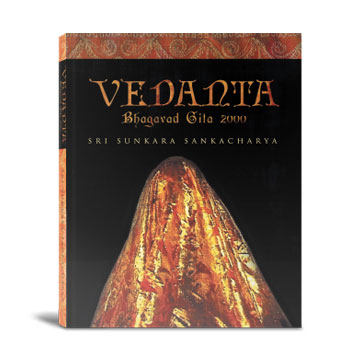 Vedanta-Bhagavad Gita 2000 by Sri Sunkara Sankacharya contains Revelation from the world of Spirit given to a planet on the edge of war, an epic Spiritual poem for the age in true Vedic tradition of Mother India. He waited until his seventieth year prior to the publication of this book and the physical Revelations therein. He wandered for 55 years in the Spiritless desert of physical humanity. Despite incredible odds and numerous attempts to silence him, he did persevere and now presents some 40 Spiritual Revelations, numerous poems and several detailed religious text for all humanity to explore and seek the truth.
Click the Button to Play / Pause the Audio.
Didgeridoo by 'Majjic' of Tasmania
Viola - 'God Chant' by Maxine of Hawaii